We're excited to be part of Bulgaria's rapid development and contribute to building the future of its vibrant capital by creating spaces where people can unwind, work, and thrive.
In 2020, Everty announced a €100 million investment in the country over the next several years, focusing on properties in the hospitality and office sectors. Today we meet Antoniya Yordanova, Country Manager Bulgaria, who shares Everty's vision for the market. Let's dive right in.
1. Tell us about Everty's latest acquisitions in Bulgaria.
As part of our strategy to create sustainable added value in the Bulgarian real estate market, we were delighted to acquire three new properties in Sofia:
Formerly called Sofia Residence, the rebranded Oborishte 63 is a boutique hotel located in the heart of the prestigious Doctor's Garden neighborhood. The location provides guests with a luxurious base from where they can explore the city's landmarks which reflect more than 2,000 years of history. Oborishte 63 is a new landmark in this urban, leafy, and historic neighborhood.
Matrix Tower is a 4000 sqm A-Class office building located at the entrance of Residential Park Sofia. It is well served by the BPS (Business Process Services) Metro public transport system and the Sofia ring road, providing current and future tenants with ease of accessibility. Home to tenants such as the German EOS Group, retail stores, and a pharmaceutical company, Matrix Tower features 24-hour security, an onsite restaurant, and secure parking for tenants and guests.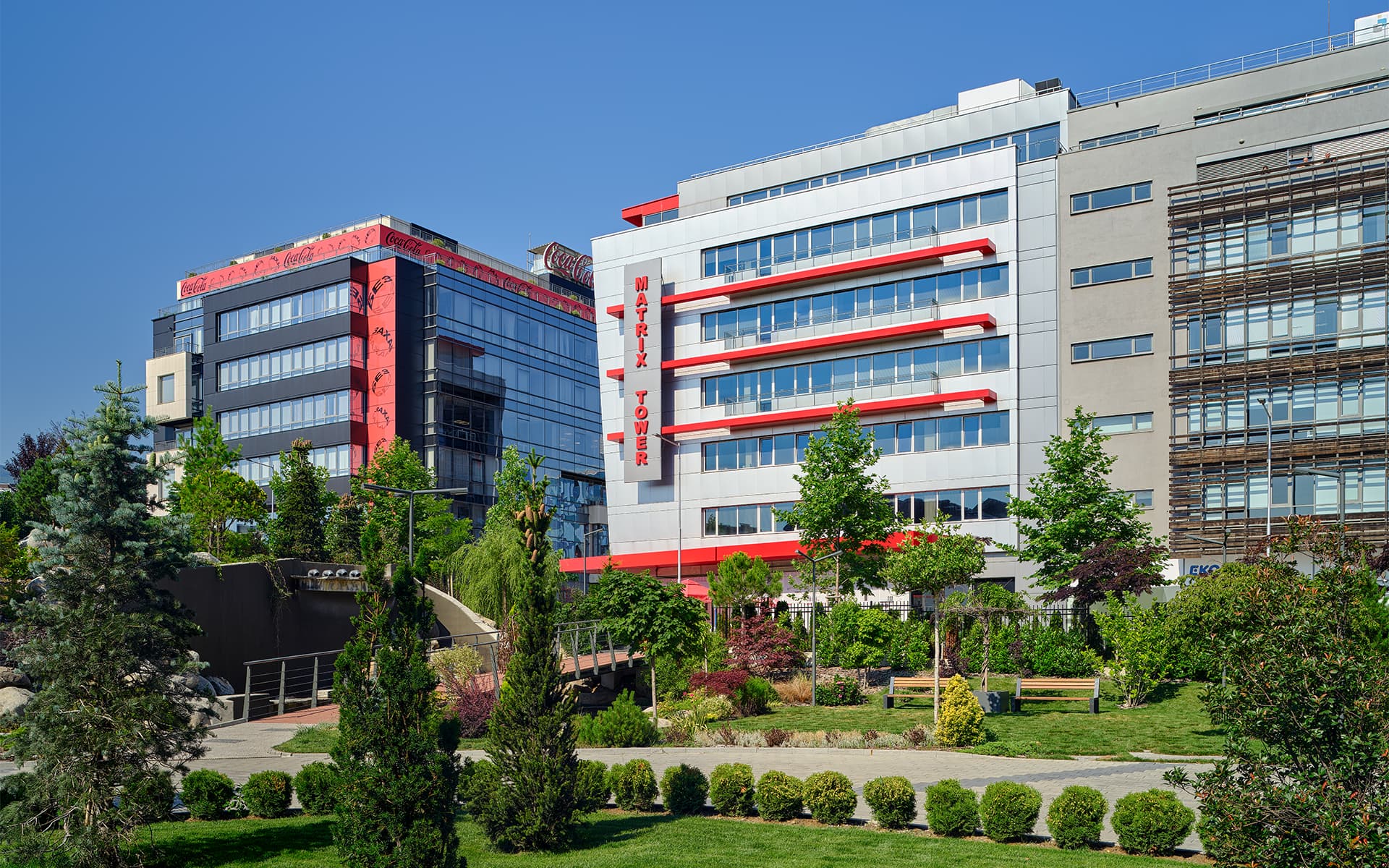 Prizma Offices offers 8000 sqm of office space situated next to the well-established business and innovation area of Sofia Tech Park. Located on Tsarigradsko Shose Boulevard, the secure property is comprised of 7 floors of 950 sqm each, providing single or multiple tenants with ample room to expand their operations. Sofia's airport is nearby, enabling excellent convenience for international business travelers, and the area is served with good accessibility by public transport and road.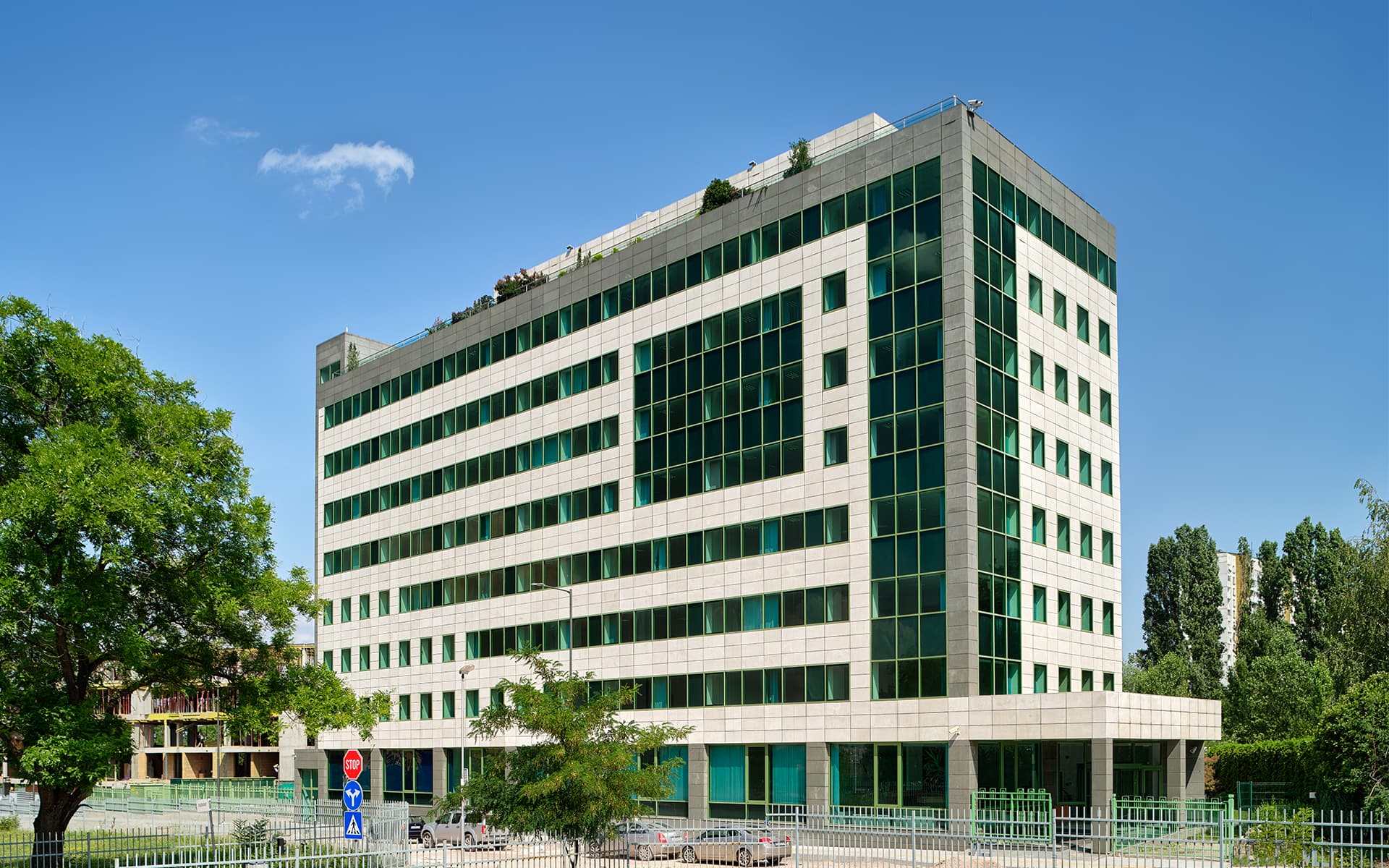 2. What is the focus of Everty's investment strategy in Bulgaria and globally?
Everty seeks to create stable and predictable financial growth for our stakeholders. Our primary focus is on Class A buildings in prime locations, but we may also consider other properties with added-value potential in secondary locations.
As a driven, fast-growing company, we take an intentional approach to selecting new investment opportunities that continue to build sustained value and support the development of the local economy.
The investment criteria we seek include:
High-Value Acquisitions
Hotel and Hospitality Venues
High-Quality Construction
Off-market Opportunities
High Cash flow Potential
Fast Closing Process
Class-A and Class-B Office Buildings
Value-add/Lease Opportunities
3. What is Everty's vision for real estate?
The landscape of commercial real estate is changing. With the increase in technology, innovation, and the demand for more flexibility, Everty strives to be at the forefront of this evolution. Our focus is to create spaces that anticipate the needs of our tenants and guests in prime locations around the world. We weave the spirit of humanity and sustainability into our developments to deliver unique experiences and outstanding service.
With a diverse portfolio that includes exclusive villas on the Pacific Ocean, a world-class restaurant, beautiful boutique hotels on the rim of Santorini's volcanic cliffs and in Sofia's Oborishte district, as well as state-of-the-art office buildings, our properties represent the highest quality.
Everty is also committed to a human-centered approach, a mindset that prioritizes people, communities, and our planet to inform design. We consider what tenants, visitors, and guests need before they walk through our doors. For example, studies show that when people spend time in nature, they feel more alive. Our spaces pull nature's beauty inside in fun and modern ways.
In addition, we bring social and environmental responsibility to Everty's portfolio and to the communities where we work and operate. Our goal is to incorporate aspects of well-being and integral design into all our developments.
We seek LEED (Leadership in Energy and Environmental Design) certification for environmentally friendly construction whenever possible. Everty aims to create spaces that inspire creativity, support collaboration, and promote social connection, always within a framework of respect for the natural environment.
To construct new developments and improve existing assets, we work with renowned architects and interior designers. Our properties are mostly in city centers, with access to various services and transportation options. The spaces are designed to be adaptable, offer abundant access to fresh air and water, and maximize thermal and acoustic comfort.
4. What are the latest trends that you've observed in the Bulgarian market?
The local market remains very dynamic, so properties in prime locations with development potential will continue to be in high demand.
We see great potential in diverse premium assets, including co-working and co-living spaces, data centers, modern offices, and boutique hotels.
This is also an exciting time for Bulgaria as an emerging tourist destination in Europe. The country offers beautiful nature and beaches, rich history and culture, and tasty food. We expect the boutique hotel sector to develop significantly over the next few years. At Everty, we're staying on top of these trends and striving to redefine the possibilities of travel and provide lodging that blends the comforts of home with the allure of adventure.
Moreover, Bulgaria's business scene is growing as the country attracts leading global companies and investors. We know that high-class amenities play a key role in boosting employee satisfaction. This is why Everty will continue to invest in developing and managing premium business properties in prime locations in Bulgaria, providing companies with a sense of ownership and convenient access to top talent.